With many years' experience marketing properties, we know what works and we know what doesn't. Here are our top tips on presenting your property ready for rent.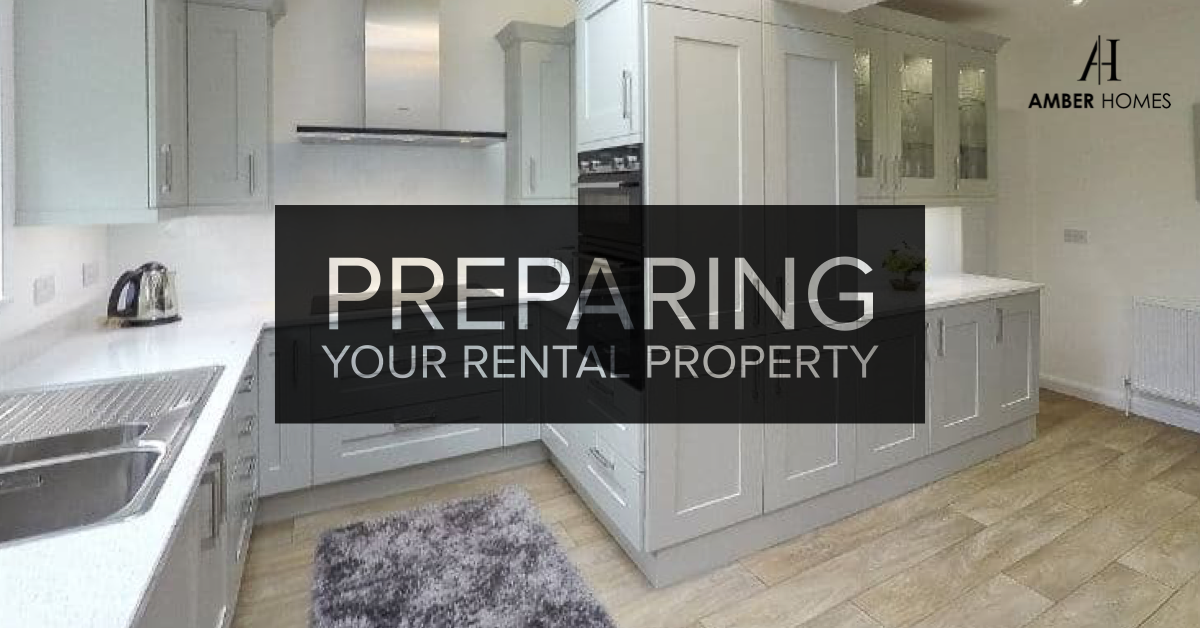 If you want to let your property quickly, you need to remember that first impressions are key. With many years' experience marketing properties, we know what works and we know what doesn't. Here are our top tips on presenting your property ready for rent.
The first contact potential tenants may have with your property will likely be online, before booking to view it in-person. Good presentation for both the advertising photos and in person viewings will maximise the desirability and value of your property.
Strong colours and patterns are not to everyone's taste. They tend to date quickly and are hard to repair. Therefore, we recommend that most properties should have neutral light decoration throughout. Keep spare paint on hand or in the property to ensure any minor repairs match.

Floors in living areas should be plain, un-patterned, neutral colour hard-wearing carpets or laminate wood-style floors. Ceramic or stone tiled floors are excellent as they are unlikely to get damaged, although these are obviously more expensive. Try to keep to the same colour carpets throughout the property. In bathrooms and kitchens keep the neutral plain, un-patterned theme.
​​​​​​​
Kitchen and bathroom fittings should be clean, fresh, bright, matching and modern.
Furnished or Unfurnished?
There is no right or wrong answer to this question, however, there is a strong preference in our area with most tenants opting for unfurnished properties.

Furnished properties can cost more, as it's the landlords' duty to ensure that everything included in the property is in safe working order and to replace or repair anything that fails to work unless of course it has been damaged by the tenant.
​​​​​​​
If you do decide to present your property furnished, we advise that any item of high or sentimental value should not be included in the property. Most tenants look after things, but things still get damaged by mistake. If it is damaged, and no amount of money can compensate for the loss of something with treasured memories attached.
What are tenants looking for? 
Your property needs to appeal to a wide range of people. You want to attract potential tenants, both for the first tenancy and any subsequent tenancies. Whether buying or renting, most of us are looking for something that looks good and is pleasant to live in. Generally, that means:

• Clean, fresh, bright modern kitchen in good condition with matching units and worktop.

• Appliances which match and look in good condition

• Clean, fresh, bright modern bathroom(s), with a good shower(s)

• Central heating system, which is cheap to run, ideally gas-fired boiler with radiators

• Space for TV's

• Gardens to be in good condition at the start of the tenancy and in most cases, relatively easy to maintain.

Whilst these are reasonably standard, the question of décor is one of personal taste. What may have been a lovely feature wall 15 years ago, would now be a major deterrent to potential tenants! Therefore, neutral and plain should be the theme as per our recommendations above under our heading Decoration.

It is important to remember that the quality and number of rental properties has increased over the last few years giving potential tenants a lot of choice. A better looking, well maintained modern property will compete well against the other properties being marketed, giving you a better selection of tenants, resulting in shorter void periods.
There are several things to bear in mind when preparing your property which will save money in the longer term. Some will not cost anything more, others will involve some expenditure, or are only practical to do as part of a larger project.

Keep things simple, as things may need replacing. E.g. slim line fridges cost more than standard size, so it is more cost-effective to allow space for a standard size fridge. 

Avoid including things which are rare, special or premium priced. That does not mean the contents have to be poor quality, poor condition or ugly!

Use standard paint from a reputable brand and keep some spare. Touching up scuff marks between tenants is so much easier if you have paint which matches. Every manufacturer makes a magnolia colour paint, most of which are significantly different from each other. Also, cheaper paints do not tend to last as long or clean as well, meaning you need to repaint more often.

Use carpet from a known supplier, so if you need to replace the carpet in a room it will match the rest of the property.

Ensure the property can be well ventilated. Damage from mould caused by condensation can be expensive to repair. Whilst tenants are generally responsible, making it easy for them to manage any condensation means they may stay longer in your property. Also, you may not always be able to recover the full cost of damage from the tenant.
​​​​​​​
Therefore:
• Fit a high-powered extractor fan in the bathroom with a humidistat (i.e. the fan runs as long as there is humidity)

• Fit an extractor fan over the kitchen hob – this needs to extract to outside the property, not just filter and recirculate the air

• Ensure windows have trickle vents or can be secure when open slightly

• Have good central heating to avoid cold spots

• Ensure all seals around baths, showers and sinks are in good condition. Water creeping through a gap can cause damage, resealing in advance will always be cheaper than the repair. If the bath or shower tray has any movement then the seal will break quickly, so get the bath or shower secured

• Fit isolation valves to all water outlets, so a tap can be changed quickly if needed. Make sure isolation valves are accessible. If they are inside box work then ensure there is a removable access panel
We hope you've found this information useful. Over the years, we've developed a library of articles and guides. If you have a subject that you would like some information on please don't hesitate to get in touch.