Pretty much all property searches now start online, but 'online' no longer means just property portals such as Rightmove, Zoopla and OnTheMarket. Increasingly, agents, sellers and buyers are embracing the convenience of social media.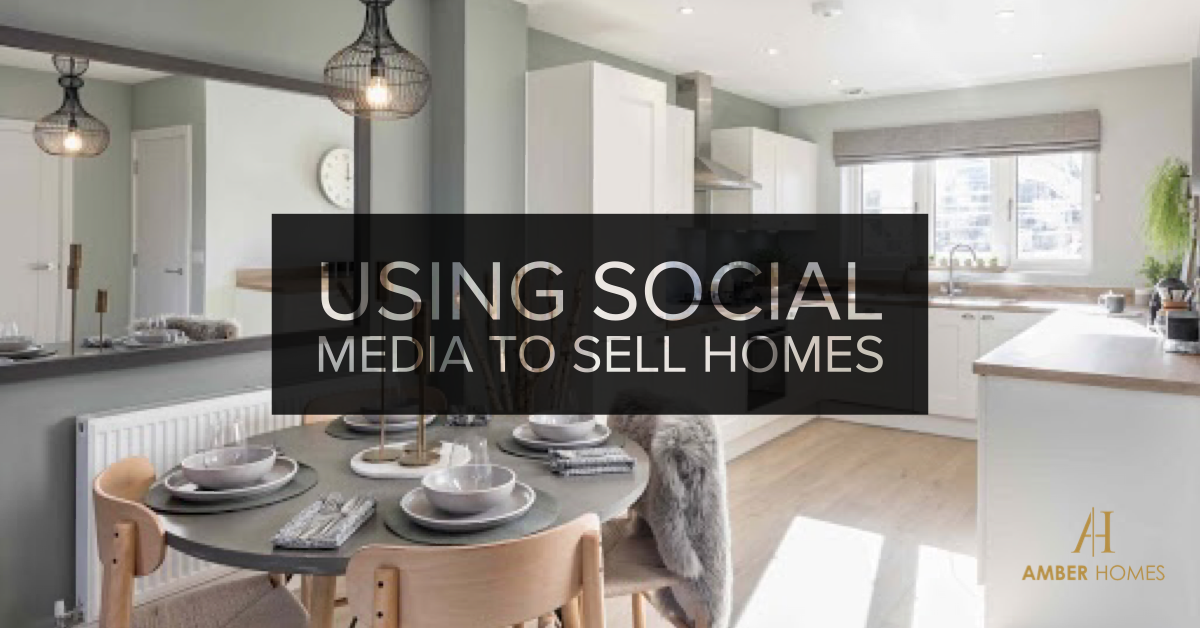 Using social media as an effective selling platform isn't about posting and hoping. There is a strategy for getting your home in front of the right people at the right time. We've tested, refined and optimised that strategy over the years, so much so that we sell more homes through Social Media than we do Zoopla, OnTheMarket and Prime Location.

The new shop window
​​​​​​​
We feel that strongly about the power of online, we did away with our 'high street office' and replaced it with significant investment into the new shop window – our smartphone and tablets.
Community
Our Facebook page is a community of 3000 users who can share, comment and like our posts. Each action helps your property advert spread across local news feeds, working its way on to the screens of active buyers.
Having a community like that at our fingertips means we can post properties before they hit the market, and in the majority of cases have viewing enquiries before property details can be compiled. With an advanced viewing, the potential buyers are aware they need to act swiftly to avoid missing out, ensuring serious offers only.
New Listing Alert and Property Changes
Upon every new listing or property change, such as a price amendment or incentive, we will post a short summary with an accompanying link to the full property details. The short summary contains hyper-local text including STREET, TOWN, POSTCODE attracting users who recognise reference to their local community.
The most powerful tool within Facebook for selling homes is targeted adverts. Most homes don't suit everybody - Affordability, location and taste exclude most people. Targeted ads allow us to give Facebook an indication of the most likely buyer and pay to put your property listing in front of users that match that criteria.

Targeted Audience Example:
Include
• Male & Female
• Aged 25 – 45
• Currently living within a 7-mile radius of the property postcode
• Families with children aged 14 or below
• Recently searches include Rightmove, Zoopla, Mortgage Advice or Current Home Storage Solutions (Indicating their current home may becoming squeezed)
Exclude
• Recently moved home
 With almost 46 million UK users, Facebook is an incredibly efficient way to reach a lot of people. The average buyer moved within a 9-mile radius from their previous postcode in 2019 – As you can see from the below image, Facebook Ads Manager estimated the potential reach for a campaign within a 14km radius (9 miles) from Alfreton is a staggering 290,000 users.
Social Media, whilst an extremely powerful tool shouldn't be used in isolation. It should make up a wider marketing campaign. Imagined like a funnel, if we can produce two enquiries from Social Media, two from Rightmove, one from our match list and so on, we're far more likely to generate better offers and a list of back up buyers.
​​​​​​​
You can, of course, sell your property without a social media campaign, and you may even save a small amount on your agency fee with a national/online agent, however, the extra investment in a strategic campaign will on average result in better offers from competing buyers.
What to read next? A cheap fee or money in your pocket?