There are distinct advantages to listing your home in winter…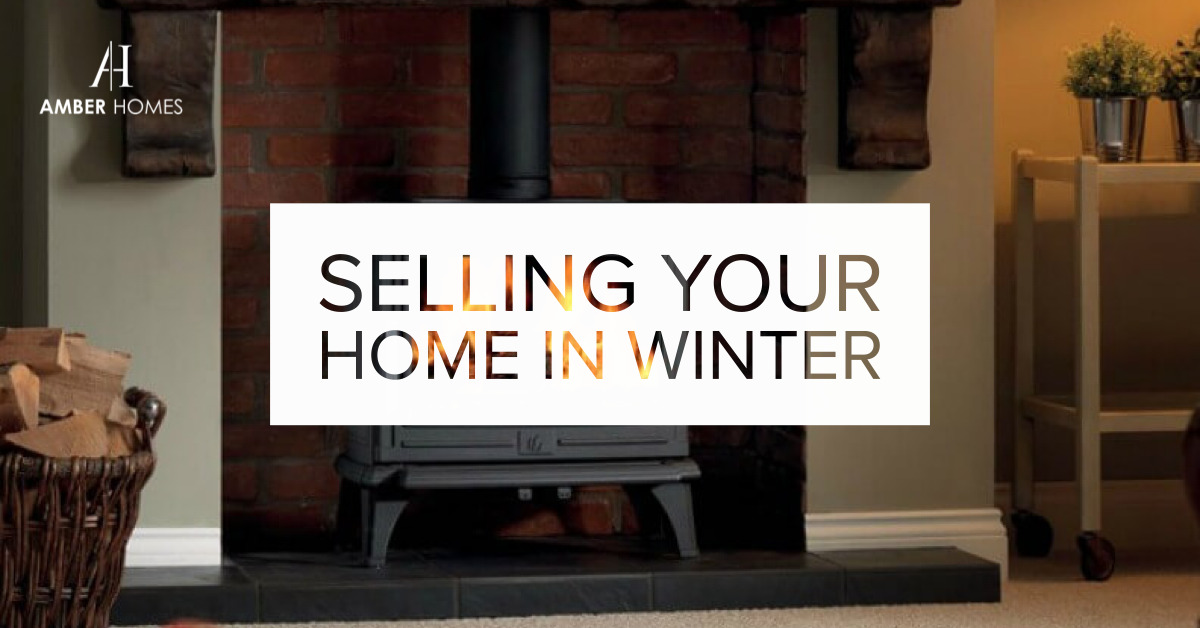 Are you thinking of selling your home this winter? Currently up for sale and struggling for interest?
It's commonly thought that late spring toward summer is the best time of year to sell, however, like everything, times are changing and there are distinct advantages to listing your home in winter…
With a few changes to your approach, you can dramatically increase your chances of selling for the best price possible within a time frame to suit.  
Less Competition
In the winter months, there are generally fewer properties on the market, even including the ones that couldn't sell in summer! With a shortage of stock comes opportunities. Not only are the buyers who couldn't find something in the summer still in the market, we now welcome the 'new year' buyers.
Increased Internet Traffic
The Christmas period, believe it or not, sees some of the highest website traffic to sites such as Rightmove, Zoopla & Primelocation, even on Christmas day! January 2016 - Rightmove reported an astonishing 1.7 billion website visits. January brings a fresh start approach for a lot of buyers that want to be settled come summer. 
Settling for Summer
With an extensive legal process to tackle and potentially lengthy chains, some buyers allow themselves plenty of time to move, ready for the all too brief UK summer, resulting in buyers offering before we hit spring.
Update on the average UK property transaction timeline ( https://propertyindustryeye.com/average-transaction-time-stretches-another-15-working-days-as-it-takes-longer-to-complete/)
There are, of course, disadvantages to selling in Winter, however, below we've outlined some useful tips for selling in winter. 
A Warm Welcome
If you take only one thing away from this article, make sure it's this... PUT THE HEATING ON! Whilst you may have been raised to 'layer up', make sure you have the timer set to come on at regular intervals, maintaining a pleasant temperature for the day of viewing.
If you have a log burner or open fire, make sure these are on too, these also enhance the cosy feel of the property.
Make it Cosy
Clever use of rugs and blankets can really soften the harshness of a UK winter. Typically assign rugs to any hard flooring and blankets on all the sofas and beds. Use seasonal colours as much a possible (whites, creams, greys). 
Lights, Candles, Action!
The use of lighting is often overlooked by property sellers. With a reduced amount of light throughout the day, viewings often take place in the dark. If you end up with a viewing in the dark, make sure every bulb in the house is working, you have lamps to each room and you light candles in some. Candles have the additional benefit of fragrance! 
Kill the Odour
Winter can bring a whole host of unpleasant smells. Particularly pets… Whilst some of us are pet lovers and might have built up a resistance, not everybody has. I recommend first removing any pets for a viewing, make sure there are no lingering odours. Have a test run by asking your friend to tell you honestly.
Keep your Hallway or Entrance clear
When it's raining outside it's hard to keep your house clean. Make sure you've got a doormat down and plenty of space to take off your shoes and coats. You don't want anyone traipsing in with dirty wellies! 
Let's Have a Brew
Offer viewers a warm drink and a mince pie (or the January equivalent). This little gesture can go a long way, plus, you now have at least 15 minutes to point out the best parts of your home!
Outside
Don't neglect the exterior of your property. Winter doesn't do much for gardens, pathways and windows but make sure you spend time outside of your property maintaining the kerb appeal. Get rid of the autumn debris, clear pathways and get the windows cleaned regularly (including frames).
If it isn't already, put your garden furniture away. The only furniture you can really get away with is steel.

One final consideration for winter selling is your position for an onward purchase. Once you've managed to achieve your sale, you will have a far stronger position to negotiate in a busy spring market.

If you want more information about selling in winter, find out why your house hasn't sold or wish to discuss any of our other blog topics, please fell free to get in touch via email (This email address is being protected from spambots. You need JavaScript enabled to view it.) or over the phone (01773 749972). 
What to read next? - How we use social media to sell homes