After all, as long as an estate agent can sell your property, does it matter which one you choose?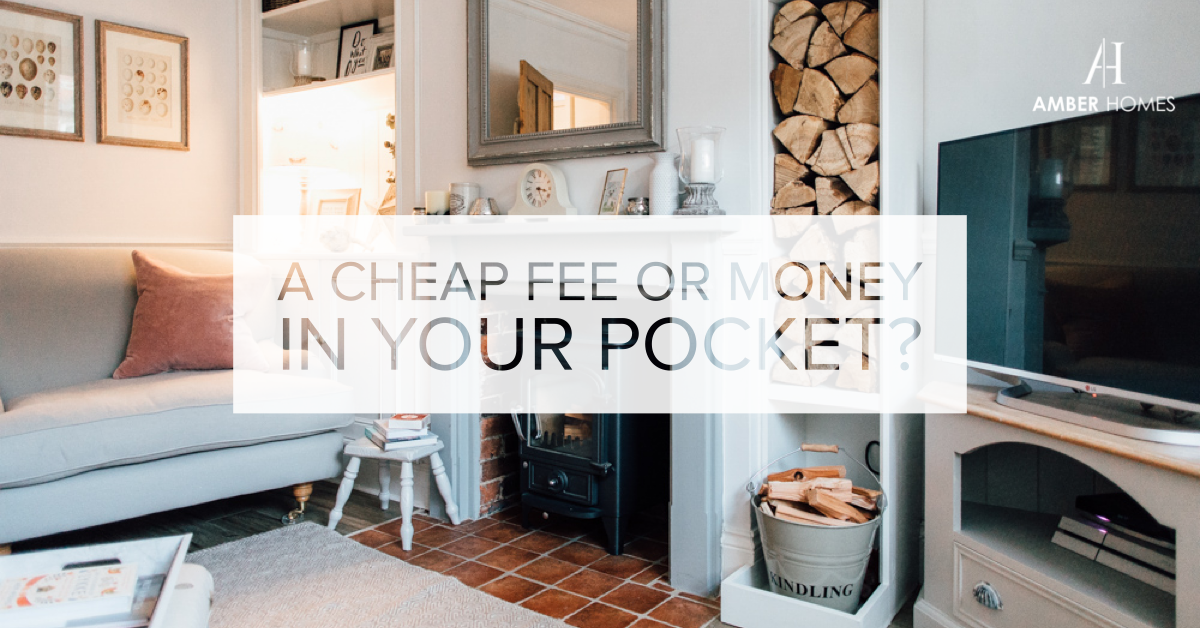 When shopping around for an estate agent to entrust with the sale of your property, it's tempting to look for the one offering the cheapest fee. After all, as long as an estate agent can sell your property, does it matter which one you choose?
The short answer, absolutely – Property is usually be the biggest asset we will trade, and you should be hiring a professional negotiator to ensure you get the very best price. If you can get an agent down on their fee easily, then you should just sell your property yourself. You've shown you have better skills and you'll save even more money that way.  
The most effective estate agents tend to charge higher fees, which helps deliver a better marketing strategy, professionally handled negotiations and higher quality service. In most cases, picking the least expensive estate agent will actually end up costing you more money by the end of the transaction.  
What do estate agent's fees pay for?
To understand the differences between higher and lower estate agent's fees, you need to know what those fees actually pay for. To ensure interests align, most estate agents charge a percentage of the final agreed amount in return for the marketing and management of a property sale.

This figure should be contractually agreed and should only become payable upon successful sale. This ensures that both the seller and the estate agent have a stake in getting the highest possible price.

The fee is designed to cover the costs the estate agency will accrue during the process of selling the property. In our case, it pays for photography, floorplans, detailed descriptions, advertising on major portals such as Rightmove/Zoopla etc, social media advertising campaigns, arranging and accompanying the viewings, negotiating with potential buyers and working hard behind the scenes to make sure the sale makes it safely through to completion.
​​​​​​​
Estate agents, just like the fees they charge, can vary considerably – let's take a look at what slightly higher charges can get you.
An established brand (but not ancient) 
The longer an estate agency has been helping people buy and sell property in a particular area, the more recognised and reputable they become. Years of knowledge can go a long way to achieving the best price for your property. However, there are many agents that have existed 'pre-internet' and haven't yet embraced the innovation required to attract buyers, for example, through the medium of social media.
​​​​​​​
Innovation is driving our industry forward into a much better place that it was 10/15 years ago, we can attract buyers through means not available a short time ago and we can get real time updates through useful phone applications.    
Local knowledge & accurate valuations



Only an estate agent with a good understanding of the local area and the local housing market will be able to provide a valuation that reflects the true value of your property. Of course, you want the best deal possible, but setting an unrealistic asking price will only put off potential buyers, so it's important to have an agent who can find the balance between what's desirable and what's achievable.
​​​​​​​
Looking at the latest properties an agent has sold and the prices agreed, can give an indication of the kind of proeprties they are currently working with and their ability to negotiate the regional market.

It's not all about what is happening locally though; an estate agent should also take national economic movements into account too. Experience is vital when it comes to being able to anticipate the factors that affect the national property market, such as interest rates, employment levels and even global pandemics!
There should be more to passing on an offer from a prospective buyer to a seller than simply letting them know the sum. Many factors come into play when finding the right buyer for a property, such as the length of any chain, a buyer's estate agent and needless to say, their capability to make good on their offer.
​​​​​​​
We spend time learning as much about a buyer's viability as possible before letting our sellers know the offer, so that they have more facts before making a decision. Then, when it's time to negotiate the sale, we're fully aware of the situation and how to get the best outcome we can for you.
​​​​​​​
Support throughout the sales process
Traditionally estate agents do all they can to keep a sale progressing, but sometimes they can only at best provide two or three updates a week, because of these limitations it's becoming more common to have dedicated sale progression and 24/7 progression phone applications so you can see what's happening in real time.  
​​​​​​​
As well as prolonged, selling property can be stressful. There's nothing worse than feeling left in the dark during what can be an anxious time, which is why we have a partner firm, Complete ASAP, devoted to keeping our sellers updated on the progress of their sale
 What about online estate agents?
In the past few years, many online-only estate agents have become established in the market, often offering low, flat-rate fees for their services. They may be inexpensive, but what you save in fees you can end up losing out on in terms of value for money.

Many online agents operate nationally or over a wide geographic area and value properties based solely on online data, so you won't get the experienced local knowledge so crucial to an accurate valuation of your property.
​​​​​​​
You will need to arrange and conduct viewings for potential buyers yourself or be prepared to pay extra for an agent to show people around your property for you. Depending on the agent, they may or may not vet the suitability of potential buyers particularly closely, and you may be on your own with sales negotiation too, never mind the sales progression.​​​​​​​
More valuable than their fee
Ultimately, the peace of mind, support and market expertise and experience a great estate agent should bring to a property sale can make their services much more valuable than their fee. 
​​​​​​​
At Amber Homes, we strive to be progressive in our approach delivering a sales process designed to achieve you the very best price for your property and with client care to match. 
We hope you found this, slightly longer than usual, article informative. If you have any questions or would like more property selling guides, please feel free to get in touch via email (
This email address is being protected from spambots. You need JavaScript enabled to view it.
) or over the phone (01773 749972)